Let Us in On Your telephone Harassment Case
Obscene or harassing phone calls are an unwelcome intrusion on your privacy

A phone number lookup saves you all the time, effort and resources you would otherwise have invested into trying to locate an anonymous caller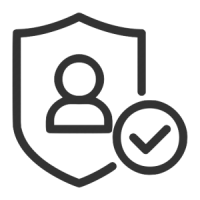 Data Security
Keeping your data safe and private is of utmost concern to us. We've utilized a range of security and encryption techniques to ensure that your data is secure
24/7 Customer Service
We provide technical support, backed up by extensive knowledge, to facilitate fast issue resolution for our customers 24/7, anywhere and everywhere in the world.
DO YOU NEED PHONE NUMBER LOOKUP?
In the world today, we are constantly being hassled by several organizations, people, and agencies who are all seeking our attention. Whether you are receiving calls from telemarketers, debt collection agencies, banks, or scammers, use our free reverse phone number lookup to discover who has been calling you. 
Using our phone number lookup, you can verify if the debt collection agency calling you is a scam. Share your findings on the forum to find  help and to prevent others from falling victim to scammers as well. Reporting the number is the fastest way to make members of the public aware, and to prevent others from falling victim to the same trick. 
Win A Free Copy Of Our "Stop Collection Agencies" Guide
How much do you know about your consumer rights and the laws protecting them? Take our brief IQ test to find out and win a free copy of our "stop collection agencies" guide.
Are you being harassed by a number you don't recognize? Use our FREE Reverse Phone Number Lookup now to find out who's calling you
Telephone HarassEment CASE SERVED
Free Reverse Phone Number Lookup
AVAILABILITY & CUSTOMER SUPPORT
Connect and interact with other victims 
This is a wonderful company!!!! I was very pleased with the attention and service that I received. Whenever I had a question or concern it was answered right away. They were very confident that they would win my cases and they did just that. It did't take very long at all and I am very satisfied.
I would have to say that this Law Firm was very pleasant to work with. They really helped me resolve an issue. They had great communication with me at all times, they made sure I knew the process and always responded back quickly.
This company immediately makes you feel welcome. That they are going to help you, the first day I spoke with a gentleman who was very efficient he returned my calls and when I called it was a live person who picked up the phone every single time.
Enter phone number or company name that is harassing you